Sustainability & Responsibility
Vida Glow acknowledges its environmental and social responsibilities, and is committed to remaining transparent about our brand's current eco-conscious implementations.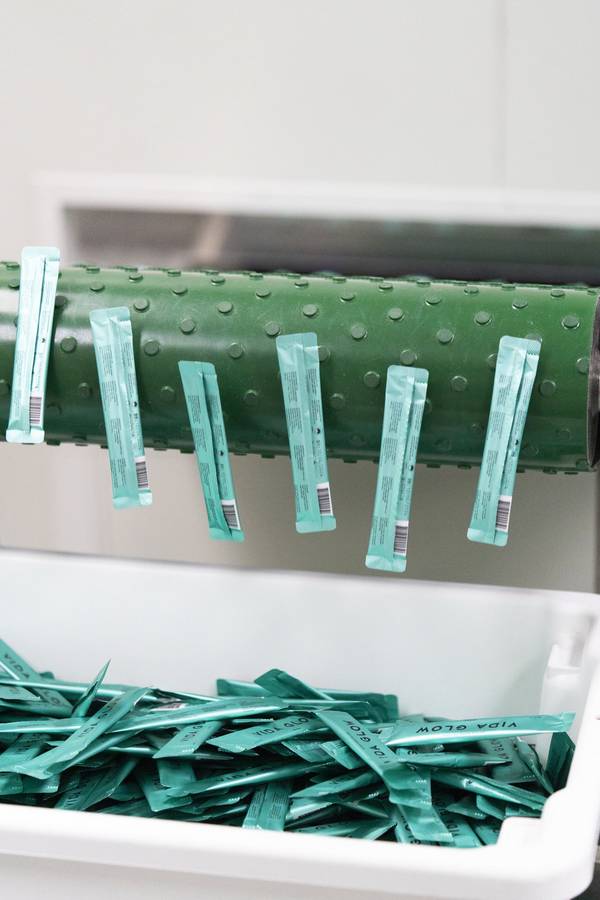 Our Sourcing
As the global number one marine collagen brand, we are dedicated to responsible fishing practices. Our Natural Marine Collagen is sustainably made from fish skin, a by-product of the food industry that would otherwise be discarded as waste. We source our low-impact marine collagen under the strict sustainability standards of G.A.P, The Aquaculture Stewardship Council and Best Aquaculture Practices. These internationally accredited agencies establish firm aquaculture guidelines to ensure suppliers are environmentally and socially compliant.
To guarantee well-managed, natural and renewable resources, our marine collagen originates from open water farms in Europe. We utilise a range of species to mitigate biodiversity implications and complete the complex amino acid necessary to deliver clinical results.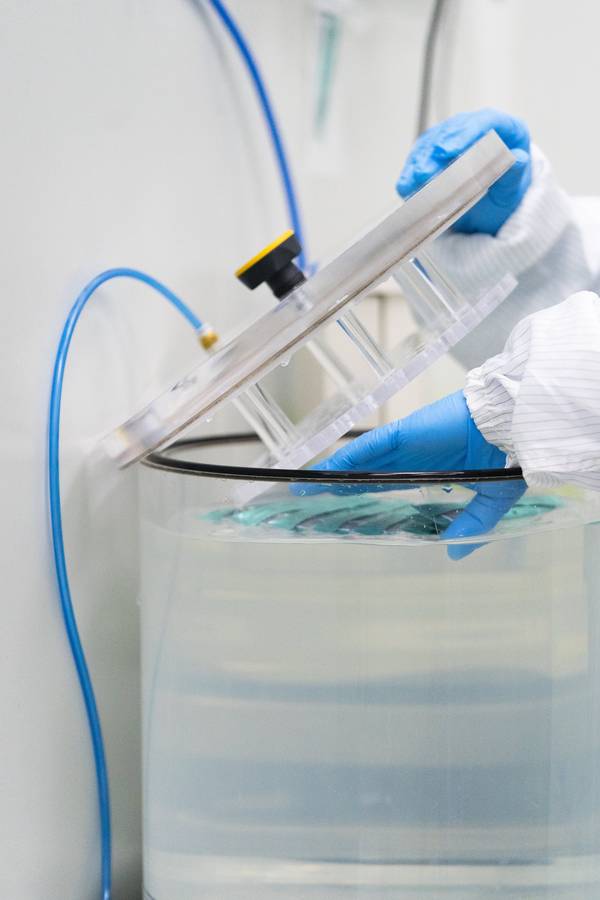 Our Quality
Our ingredients are bioactive and bioavailable – adhering to stringent standards and proven to be highly efficacious and stable. We invest heavily into consumer research, innovative product development and extensive clinical trials. This results in evolved scientific insights on the inner workings of your skin's biology and first-to-market discoveries.
Vida Glow is committed to consistent testing for purity and safety. Our formulations undergo routine assessments by accredited laboratories for additional nutrition, microbiology, heavy metal, contamination, toxicity and allergen screenings. We can guarantee the products we sell are certified and 100% safe for human consumption.
LEARN MORE ABOUT OUR SOURCING & QUALITY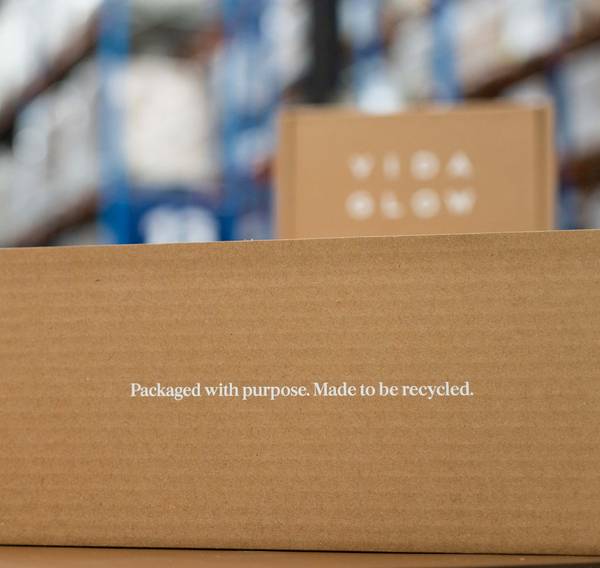 Our Packaging
Vida Glow products are packaged in recycled and kerbside recyclable paper sleeves and boxes. Packaging is coloured with ink made from soy extract (this does not affect its recyclability). Our outer packaging is protected by a fine plastic wrapper simply to ensure safety, hygiene and quality.
Website orders are shipped in recyclable cardboard boxes and presented in tissue paper – there are no unnecessary packing materials. To find out more about the recyclability of our individual products, please visit our FAQs.