How to restore collagen in the face
As we age, it's normal to make shifts in our beauty routines – as we look at the ways in which we can support the skin and its natural ageing process.
Here's how you can create a resilient foundation and improve skin age by restoring collagen.
What factors speed up collagen depletion?
Healthy collagen levels provide a supportive base structure for your skin to help maintain its elasticity, strength and smooth texture. While our body naturally produces collagen, this process slows as we start to age and our skin gradually shows signs of it – think wrinkles, fine lines, dehydration and a more dulled complexion.
However, aside from time, other factors can accelerate collagen depletion. Each day, modern external triggers can pose a threat to our skin – causing our collagen levels to diminish quicker than expected and speed up the ageing process.
We can lose collagen components in the body as result of exposure to ultraviolet light, tobacco, excessive intake of sugar and refined carbohydrates, and lack of sleep. Which is why a healthy diet, SPF, exercise, sleep and stress management are paramount to protecting your body's collagen levels and overall skin health.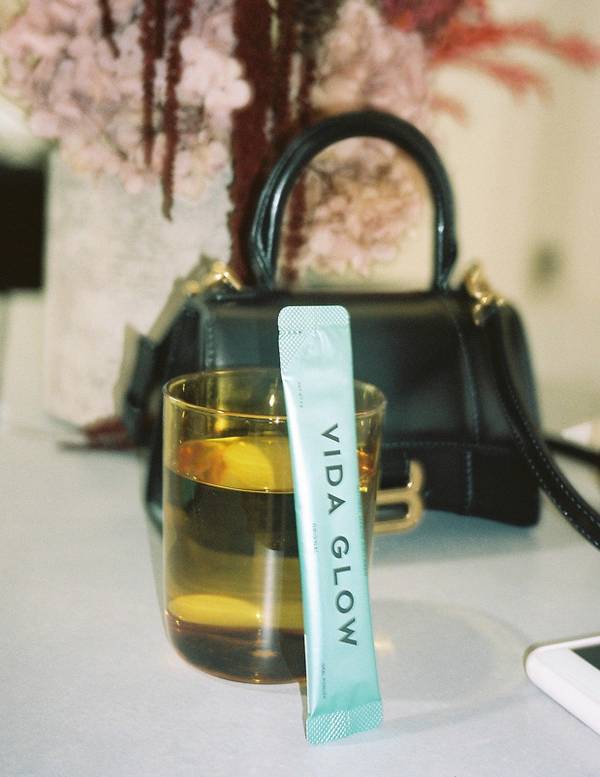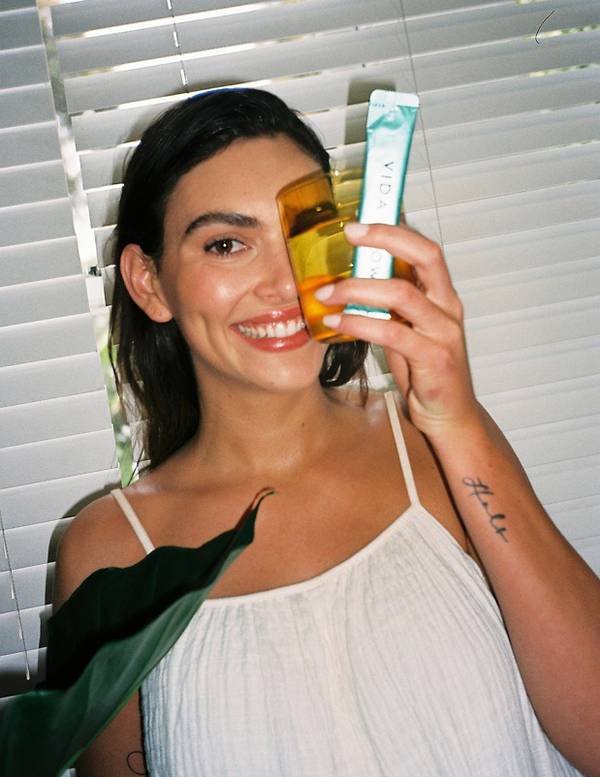 How to stimulate collagen production in skin
Supplementing with a hydrolysed marine collagen peptide powder is how to increase collagen levels and keep your skin thriving from within. By delivering collagen peptides into the bloodstream, marine collagen supplements top-up the body's collagen reserves – strengthening the collagen matrix for a naturally plump, glowing complexion.
That said, for the best results and maximum efficacy, a preventative and consistent approach is key. We recommend beginning collagen supplementation from your mid-twenties or whenever you start to notice a depletion in your skin, hair and nail health. Create a once-daily routine to begin with at a time that best suits you. With consistency visible results can be achieved in as soon as four weeks – and depending on the extent of your skin concerns – you can safely increase your daily dose for further benefits.
How to increase collagen
If you're wondering how to rebuild collagen in the face, Vida Glow Natural Marine Collagen is a clinically proven and easy-to-adopt solution to internally promote collagen production. Our hydrolysed marine collagen peptides are as small as 2000 Daltons for a heightened bioavailability that yields optimum results. Taking effect on a cellular level, Vida Glow Natural Marine Collagen promotes collagen production to smooth fine lines and wrinkles, enhance elasticity, support fast-growing nails and thick hair. And results only get better with long-term supplementation.
SHOP THE STORY