What Is Lumiséa™?
Lumiséa™ is the trademarked marine elixir that powers Vida Glow's Age Defiance skincare. A first-to-market blend of hydrolysed collagen from sea urchin and ExoPolySaccharides (EPS) from plankton, these actives work on the skin's surface to hydrate, firm and illuminate the complexion.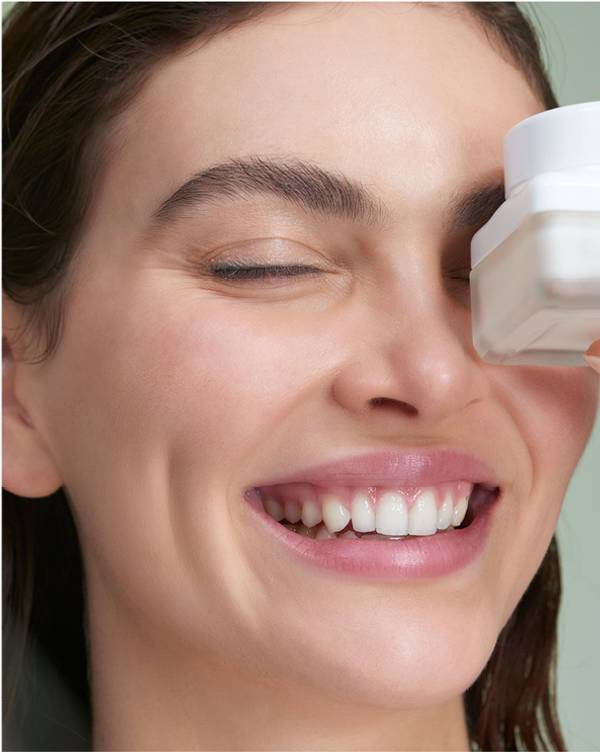 Is topical hydrolysed marine collagen effective?
Due to its large molecular size, the effects of topical collagen remain surface level. Targeting the outermost layers of skin that show signs of ageing. Harnessing the science of our marine collagen powder, Lumiséa™ contains a clinically studied form of marine collagen peptides responsibly sourced from sea urchin.
Sea urchins maintain a unique ability to transition between firm and relaxed states – emulating a similar effect on ageing skin. They aid in returning vitality to skin cells by supporting messenger molecules which helps to strengthen collagen fibres and encourage skin firmness for a smoothed-looking complexion.
What are the plankton benefits for skin?
Lumiséa™'s second active inclusion are ExoPolySaccharides (EPS) from marine plankton – a clinically tested microorganism sourced off the coast in Brittany, France. Exopolysaccharides work in synergy with Angiogenesis Growth Factors (AGF) and helps to improve AGF performance – which are involved in the healthy formation of blood vessels.
However, as we age our body's AGFs progressively decline. And this can cause our complexion to appear dulled and lacklustre. ExoPolySaccharides work to combat this, improving vascularisation to revive the skin's natural rosy tone for a brighter and fresher complexion.
How is skin vitality achieved with Lumiséa™?
Lumiséa™ is the hero active behind Age Defiance's tangible benefits. Selected for its powerful anti-ageing effects, clinical studies revealed resounding results for each formulation – further substantiating the efficacy of Lumiséa™ and the entirety of the Age Defiance skincare range.
Vida Glow conducted an independent clinical trial in a laboratory in France.
The trial was 8 weeks in duration and involved 32 females aged 45 – 65.
Participants applied Age Defiance products to their face morning and night.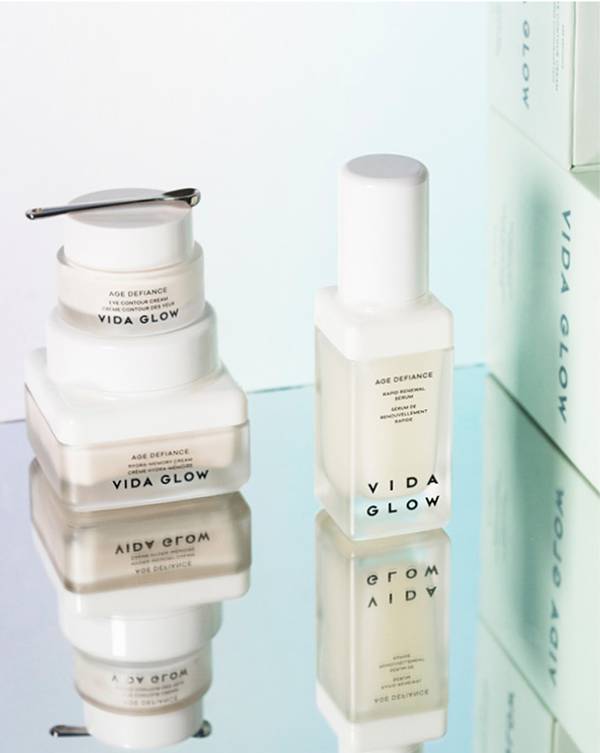 Lumiséa™ Clinical Trials
In clinical trials, Age Defiance Eye Contour Cream
Visibly reduced crow's feet after 14 days
Visibly decreased dark circles
Delivered 24-hour lasting hydration
In clinical trials, Age Defiance Rapid Renewal Serum
Visibly reduced wrinkles within 30 minutes
Increased skin softness, firmness and elasticity
Improved dermal thickness
Plumped the complexion
In clinical trials, Age Defiance Hydra-Memory Cream
Delivered 24-hour lasting hydration
Improved skin's water content
Increased elasticity
Enhanced skin plumpness
Read More