What is SkinAx2™?
SkinAx2™ is an award-winning formula of natural antioxidants, combining the bioavailable benefits of Champagne grape seed (vitis vinifera) and French melon extract (cucumis melo), carotenoids, vitamin c and zinc. Powered by a synergy of brightening ingredients, this clinically studied active provides optimal antioxidant protection whilst actioning on dull, uneven complexions to support skin radiance.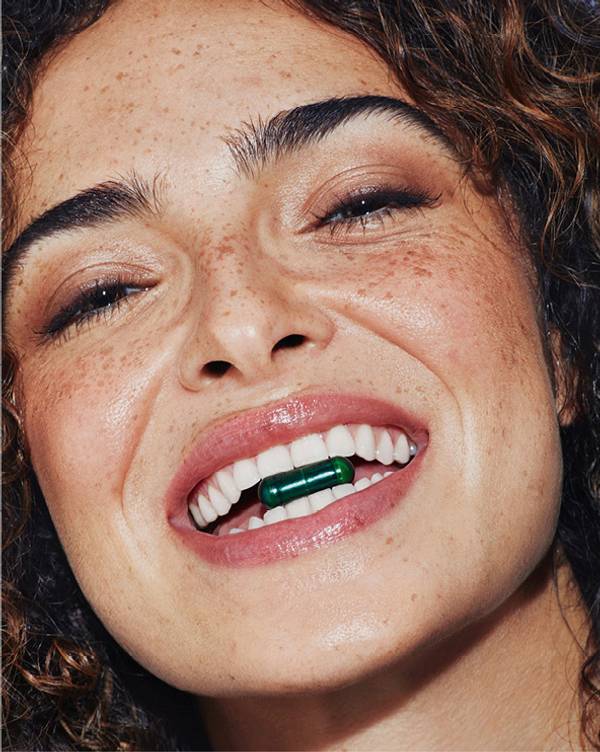 How to brighten skin from the inside
A luminous, radiant complexion may seem like a stretch for those dealing with persistent pigmentation. However, strides in improving skin tone imperfections, like pigmentation, are becoming less illusive. The best supplements for glowing skin look at combatting the overactivity of pigment-producing cells (melanocytes) – which is exactly what causes these dark and discoloured marks to form in the first place.
A potent blend of antioxidants, SkinAx2 ™ provides an advanced and synergistic antioxidant defence against oxidative stress – a key trigger in the excess production of melanin. And unlike other topicals and formulations, SkinAx2 ™ has a systemic effect in the body. Meaning it doesn't act on a single parameter. Rather, it takes a multi-action approach to address several factors impacting skin radiance and uniformity.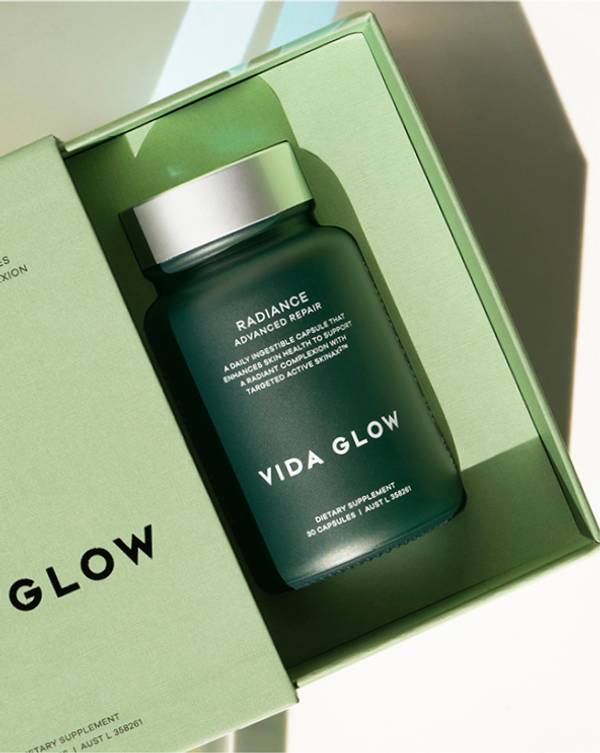 Behind the science of luminous skin
Undergoing clinical study using objective instrumentation, the tangible benefits of SkinAx2 ™ are potent and proven. After two months of consistent supplementation, SkinAx2 ™
— increased luminosity by 26%;
— improved facial imperfections like blemishes, dark circles, age and sun spots by 18%; and
— brightened dark under-eye circles by 12% (1)
Harnessing French grape seed extract benefits and the defence of powerful antioxidants, SkinAx2 ™ is a revolutionary active, with revolutionary results.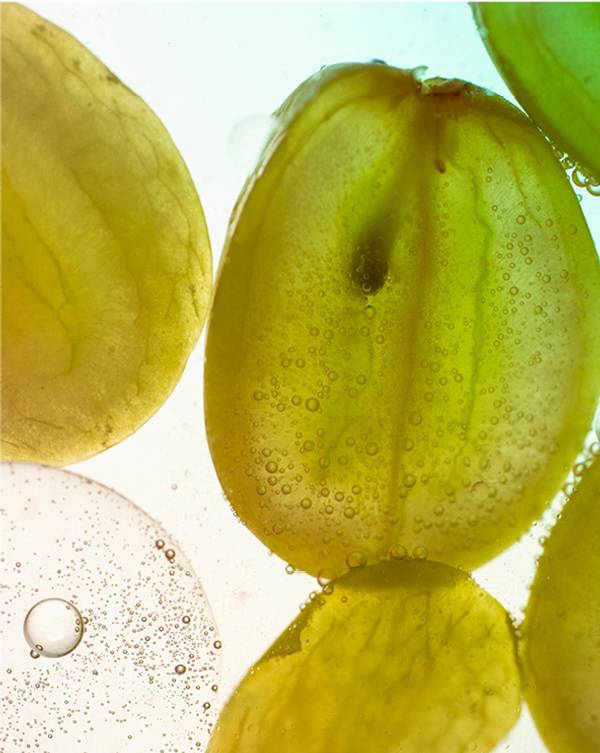 A targeted regimen for a radiant complexion
Vida Glow's Radiance utilises the antioxidant and grape seed extract skin benefits of hero ingredient SkinAx2™ to act on compromised skin from the inside. Easy and effective, Radiance will create a brightening regimen that's highly efficacious and delivers increased results long-term. So skin is smooth, luminous and restored to its brightest state.
READ MORE 
(1). Dumoulin M, Gaudout D, Lemaire B. Clinical effects of an oral supplement rich in antioxidants on skin radiance in women. Clin Cosmet Investig Dermatol. 2016;9:315-324. Published 2016 Oct 18. doi:10.2147/CCID.S118920