Or 4 payments of $12.95 with ShopPay or PayPal
Eye Contour Cream Benefits
- Delivers 24-hour long-lasting hydration
- Reduces dark circles
- Reduces crow's feet after 14 days
- Dermatologically tested
| | | |
| --- | --- | --- |
| CLINICAL TRIALS | | |
| 94% | 85% | 76% |
| agree skin is nourished and moisturised | agree features look smoothed | agree dark circles are visibly reduced |
Boost your routine
Smooth and brighten. We recommend adding Natural Marine Collagen and Age Defiance Rapid Renewal Serum to advance your beauty regime.
Natural Marine Collagen Sachets - Original
Age Defiance Rapid Renewal Serum
Active Ingredients
Vida Glow's trademarked elixir of two anti-ageing biomarine actives. Combining responsibly sourced hydrolysed collagen derived from sea urchin and exopolysaccharide from plankton. It is clinically proven to enhance and maintain skin vitality – smoothing skin and restoring a youthful, rosy tone to the complexion.
A plant-derived growth factor essential for maintaining the quality of skin and efficiently supporting rejuvenation.
An active with clinically proven skin firming benefits. It interferes the pathways involved in repetitive muscle contractions that cause fine lines, wrinkles, expression lines and crow's feet.
Active Ingredients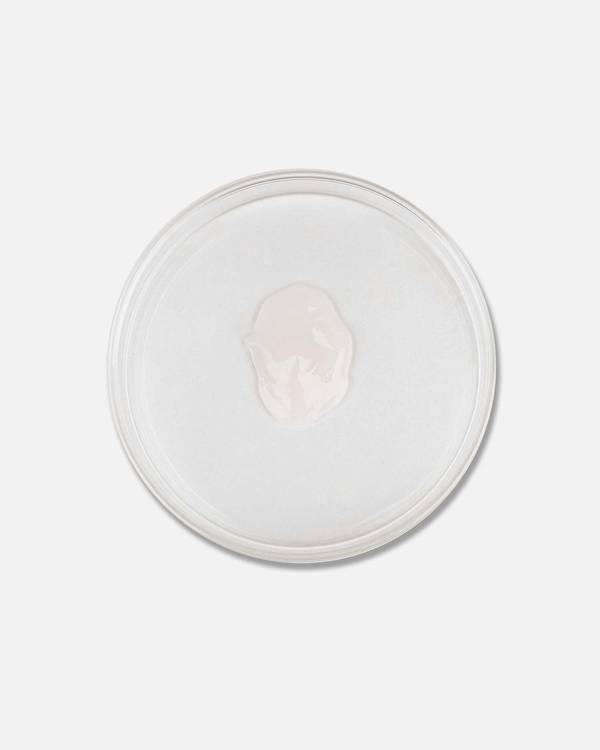 How to use
Use morning or evening, prior to your serum
FAQ
Please find answers to our most frequently asked questions regarding this product.
If your question isn't answered here and you'd like to speak to someone, please contact us.
Age Defiance Eye Contour Cream is an anti-wrinkle under eye formulation specifically made for the thinner skin around the orbital area. Powered by trademarked active Lumiséa™ and a potent skin firming peptide, it combats tired, dark and aged eyes while boosting firmness and hydration. The rich, marine-infused formula penetrates deep into the skin, lightening the appearance of dark circles, minimising puffiness, and softening visibility of fines lines and wrinkles for complete rejuvenation.
No, Age Defiance Eye Contour Cream is not vegan. The inclusion of biomarine extracts – delivered via our trademarked active Lumiséa™ – was a conscious choice. They were selected for their clinical anti-ageing benefits and cosmeceutical grade potency. When formulating with marine-derived ingredients, we ensure responsible and mindful sourcing that does not disrupt our marine ecosystems.
Yes. During clinical trials, participants were allowed continued use of their usual face and eye makeup removers, cleansing products, skin and body care products, makeup and facial moisturising cream. There were no adverse reactions. However, the Age Defiance range was designed as a system. To be used together as a simple beauty regimen that offers potent anti-ageing results.
Yes. It is subtly fragranced with a delicate blend of white petal, cucumber and wood to provide an elevated skincare experience that is suitable for sensitive skin.
Age Defiance Eye Contour Cream is the first step of your topical skincare routine, after cleansing. This is to ensure complete penetration of the skin-firming peptides into the skin for a potent response to dark undereye circles and lines. Use daily, morning or evening.
No. We developed a topical skincare range that works in tandem with our ingestibles for a potent inside-out approach to skin health. We call it bi-directional skincare. Ingestibles, like our Marine Collagen, penetrate the deeper dermal layers of the skin to stimulates cellular-level regeneration. Topicals address the outermost layer for complete skin rejuvenation. With an ingestible and topical skincare routine, you're covering all layers of the skin for optimal benefits.
Yes. Each product in our Age Defiance is dermatologically tested, non-comedogenic and suitable for sensitive skin.
We invest in independently conducted clinical trials to substantiate the effectiveness and safety of all our products. With objective clinical instrumentation used to measure product efficacy. After 8 weeks of clinical trialling with a subject group of 32 participants, results revealed that Age Defiance Eye Contour Cream:
Delivers 24-hour lasting hydration.
Reduces dark circles after 28 days.
Reduces the appearance of wrinkles after 28 days.
Promotes a smoother complexion after 28 days.
Decreases crow's feet after 14 days.
Decreases average roughness of skin after 28 days.